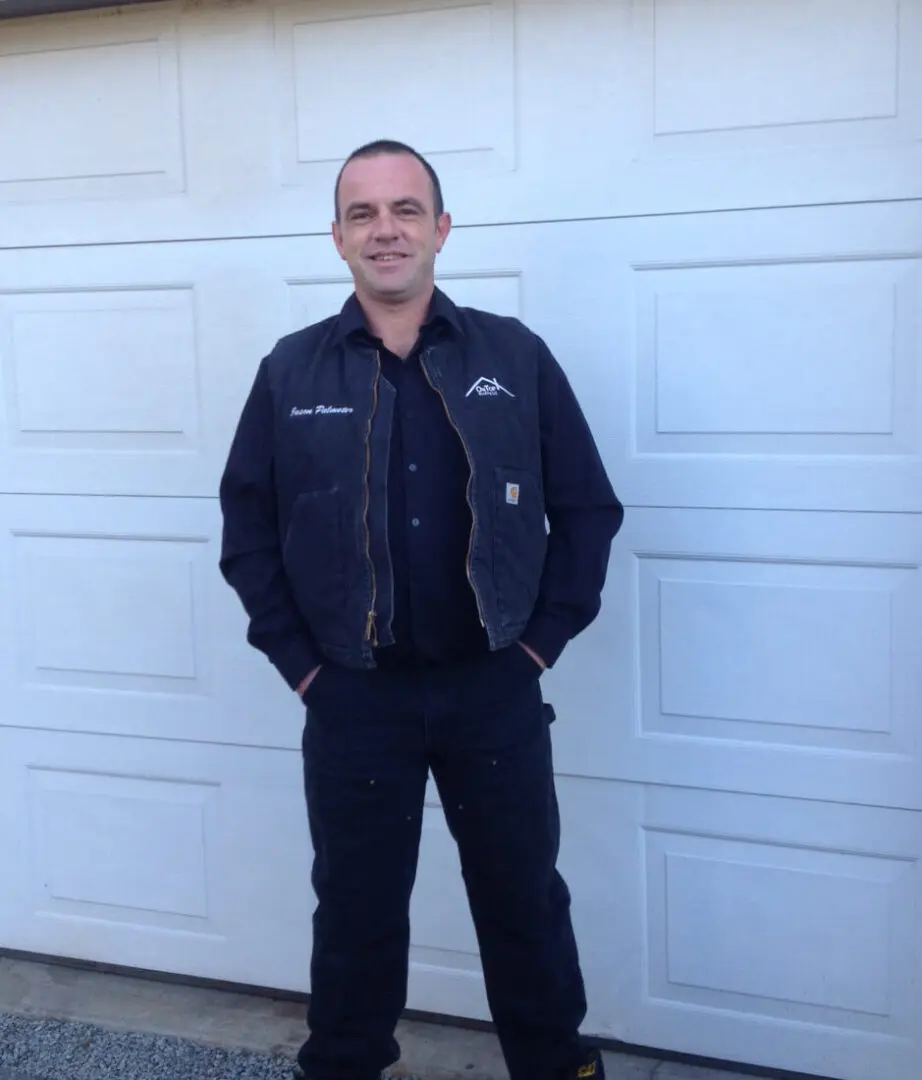 OnTop Roofing From the
Owner - a Brief Overview
Jason Believes in the Small Details
Jason believes in old-fashioned customer service and fair prices. Where the customer comes first and you keep your promises, no matter what. Our slogan of "Honest roofing and honest prices" is really what Jason lives by. Word of mouth is important to us, as you can see by the customer testimonials below.
Quality workmanship is paramount to our success. That is why Jason uses his trained crew of longtime employees and personally manages every job. Attention to detail combined with a desire to exceed your expectations is what we are about. We even go as far as to make sure our job sites are spotless and you "Have to look up to know we were there." Contact Jason for your no-obligation roofing quote today! But don't take our word for it; read the many satisfied customers below and become one of them!
Providing best in quality roofing craftsmanship in the Lower Mainland and Fraser Valley area since 2007.
Providing Best
in Quality Roofing Craftsmanship
32 YEARS EXPERIENCE
Jason has 32 years of hands-on experience roofing and making happy customers.
Most companies use sub-contractors that simply do not take the same pride in their work.
Values that allow OnTop Roofing to keep getting wonderful testimonials from our customers.
5 MILLION LIABILITY INSURANCE
5 MILLION LIABILITY INSURANCE
We protect you and your home with a high liability coverage package.
WORK SAFE BC
We are compliant with BC regulations and take workers' safety very seriously.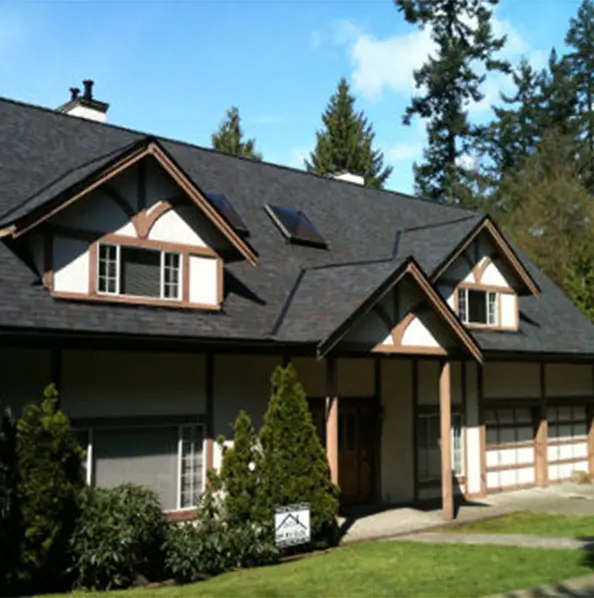 Not just another roofing company
OnTop Roofing Company Ltd. has been providing the best in quality workmanship in the roofing industry since 2007. It is our pleasure to service the Lower Mainland, including Abbotsford, Burnaby, Delta, Chilliwack, Richmond, Coquitlam, Hope, Langley, Maple Ridge, Mission, North Vancouver, Port Coquitlam, Richmond, Surrey, Vancouver, West Vancouver, and Whistler as one of the leading roofing contractors.
As the owner, Jason believes in old-fashioned customer service and fair prices. Where the customer comes first and you keep your promises, no matter what. Our slogan of "Honest roofing at honest prices" is really what Jason lives by.
CertainTeed® 50 Year Roof Warranties
Benefits Of The Integrity Roof System™
By choosing the Integrity Roof System, you rely on CertainTeed® to back your installed roof system. A quality roof system involves the underlayments, shingles, accessories, and ventilation products all working together. At CertainTeed, we call that the Integrity Roof System™.
Sure Start Plus is a Warranty System that gives extra protection when your CertainTeed Roofing System is installed by a certified CertainTeed Shingle Master™ or SELECT Shingle Master roofing contractor.™
When you insist on the Integrity Roof System™ and a SELECT Shingle Master™ Roofing Contractor, you get roofers that are held to the highest standards in the roofing profession.
Supplying a CertainTeed® Warranty of 50 years that is both transferable and non-prorated! Ask for Details.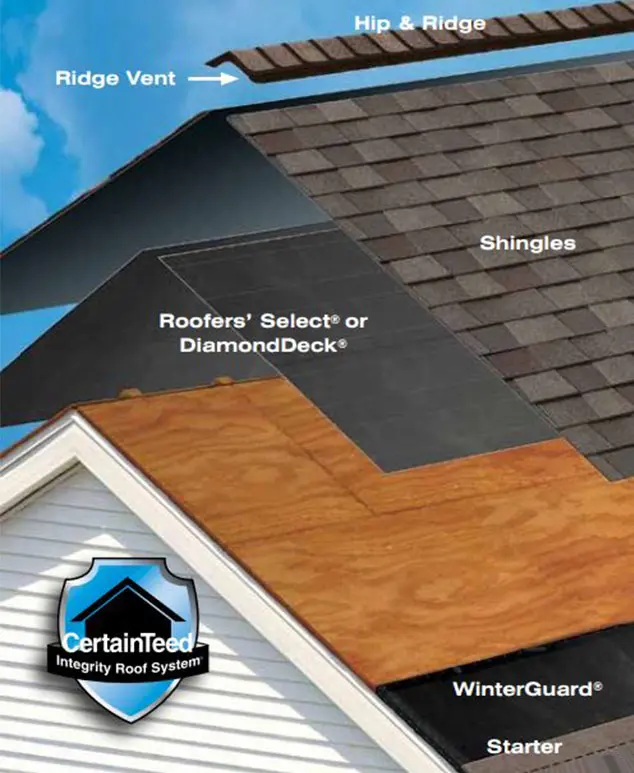 Emergency Roof Repair offered
At On Top Roofing, we have a fresh approach to repairing your roof. Simply put, if you call us out to repair your roof, we give you a fair and simple price. Then if you decide to have your roof completely redone in the next year, we will take your repair price off of the total price!
What Our Customers Have to Say
"Everything was accomplished to our absolute satisfaction"
"This is the company you must-have for any and all roof work! After observing the job done on our neighbor roof, we had no qualms whatsoever hiring On Top Roofing to replace our aging cedar shake roof with brand new, high-quality shingles that improved the appearance and value of our home. Jason estimated the job, which entailed removing the shakes and installing new plywood, felt, and improved attic ventilation. He even threw in a few no-charge extras, which further enhance the curb appeal of our house. We appreciated their timely arrival and the fact they each evening, they left our premises very neat and tidy; all debris collected and swept with supplies and equipment safely stowed. Colin and his courteous, professional crew worked quickly and efficiently. We found them to be very respectful to us, our neighbor and our property. We are pleased to highly recommend this company for job they did, that included a repair to damage later caused by subsequent contractors. Everything was accomplished to our absolute satisfaction."
"The swift service saved us from damage to our home"
"My husband and I contacted Jason on a Monday night after several small water spots were found on our ceiling. Jason gave us an estimate the next day and the work started two days after. The swift service saved us from damage to our home and the expense of extra repairs. The team of roofers that arrived were skilled, fast, polite and professional. The clean up was excellent. We are extremely pleased with our new roof and highly recommend On top roofing to friends and family."
"The quality of workmanship was outstanding"
"Excellent job, we couldn't be more pleased. We called On Top for a leak in our roof during a snow fall. Jason and his crew arrived a short time after our call. The necessary repairs were done in the snow to get us over the holidays. The crew was back right after the holidays as they said they would be to replace the roof. The crew was very polite, efficient and worked very hard from start to finish. When the crew finished the clean-up not one nail or bit of debris was left behind. The quality of workmanship was outstanding. Jason gave us an estimate and was true to his word, there were no hidden costs, he even threw in little extras at no charge. If you need a roof repair or a new roof On Top is the company you definitely want."
★★★★★ 3 months ago
As a rental manager, I need a reliable service provider and here they are!! I have requested this company on several jobs and in each instance, the owners of the property have been happy, the tenants have been happy and that makes me happy. Thank you On Top. I appreciate your professionalism and the quality of your work.
★★★★★ 4 months ago
Very happy with On-Top Roofing. The roof replacement was a well planned and well orchestrated job. Jason came with a team that actually worked like a team. They were in and out in just one day making the job minimally disruptive. I also appreciated his team's attention to workplace safety. The roofers all started the job by putting on their fall protection.
★★★★★ 4 months ago
Jason and the guys at On-Top Roofing did an amazing job on our home. Within two days they pulled the entire roof off, placed new plywood and shingles, paid close attention to detail, and completed the job on time and budget. No upselling, no BS, just do it right the first time attitude. The quality of work shows! Definitely recommend this company for your roofing needs. Also, I had four popular companies quote the same job and On-Top beat them all!